Who We Are
Zonta Club of Denver II is a group of Denver-area, management-level business and professional women, striving to improve the legal, political, economic, educational, health, and professional status of women in our community and around the world. That's because we believe that to improve the status of a woman enhances the wellbeing of a family. We know firsthand that the concept works, both locally and internationally. Denver II is part of Zonta International (30,000 members in 1,200 clubs in 64 countries).
Locally, we've seen the concept create miracles at Florence Crittenton Services' high school graduation ceremonies for teen moms. Many achieve honors and go on to college, and become professional women, all while caring for their children. We've witnessed homeless women experience renewal, get jobs and become self-sufficient. We've long supported SafeHouse Denver, a shelter and non-residential counseling center  – where women are safe, nurtured, and become able to move forward independently, with confidence and without fear. Those are just a few of the successes we see consistently. For a list of local charities we support, see our Who We Serve page.
Zonta International's miracles include major global endeavors, such as digging water wells in Sri Lanka, advocating for the eradication of violence against women, and the reduction of Obstetric Fistula in Liberia, and much more. Zonta is non-partisan, nonsectarian, and holds consultative status with the United Nations. Founded in 1919, it's headquartered in Oak Brook, Illinois, USA. International conventions are held in evennumbered years.
To learn more: Zonta International website.
What does "Zonta" Mean?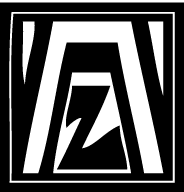 "Zonta" is derived from a Lakota word of the Native-American Sioux language, and means "honest and trustworthy."
Who we are as Zontians is that, outside our roles in our own families and careers, we contribute personal time and energy to support our Zonta cause. We're accountants, financial advisors, attorneys, teachers, sales people, tech specialists, and more. Denver II was chartered in 1986. Across the board in Denver, and across the globe, we're different in our professions, ethnicities, faiths, and cultures. Our commonality is in our world-wide commitment to elevate the status of all women, through service and advocacy.
What We Do
We're not a 501c3 charity — we SUPPORT charities through financial grants and scholarships, and through in-kind volunteer services. Specifically:

We hold several annual fundraisers to generate money that we, in turn, donate to various local charities and to Zonta International projects. We distribute 2/3 locally and 1/3 to Zonta's world-wide programs. Our Denver II club donates an average of $25,000 per year. We'd appreciate your help in supporting our fundraisers. Thank you. We organize an annual fund-raising golf tournament, and we sell amazing holiday poinsettias and greenery, plus the most delicious candy and nut confections — great gifts for family, friends, employees, and yourself. Find out more about our fundraisers.
Our members pay annual dues to cover our administrative costs and to help support Zonta International's global projects.
Scholarships awarded by our Denver club include an annual grant to advance a high school graduate's pursuit of higher education, and another to subsidize a Denver teacher's purchases of non-provided teaching aids and supplies. Additionally, we contribute to Zonta International's annual Amelia Earhart Fellowship, honoring that famous Zontian by awarding an outstanding Ph.D. candidate in aerospace science and engineering.
Denver II members, in aggregate, average over 1,000 volunteer service hours per year. Volunteer activities vary widely. We have been hostesses for charity fundraisers; registered people for GED classes; assisted with mailings; provided refreshments at inspiring graduations for both teen moms and for Freedom Service Dogs (dogs also "graduate" and then lovingly assist the disabled). We have coordinated workshops, game nights and field trips for disenfranchised women; rehabbed shelter bedrooms – and much more. We continually embrace and add new projects and volunteer programs.